Go faster
Speed Up the development
of your IT projects
Time to market
Reduce your product time to market with a team of dedicated developer. Stop wasting time of recruting and focus the strenghs on your core business. Never miss anymore chance to win the market shares with your applications.
Talent pool
Access to a very complete talent pool of developers, project managers and tech Guru. With 5 different levels of expertise, we are able to propose you the team who will match your technical and budget needs.
Agile Methodology
Communication and continuous improvement are the foundation of agile methodology. Gain in productivity by adopting the best iterative methodology. Increment your product features by reducing the time between deliveries.
We made it simple
How it works?
With a database of +1000 candidates and a pool of 150 in house, front-end engineers, back-end developers and project manager, we bring the most easiest and competitive solution to start your IT project in 4 weeks.
PITCH
Present us your project, describe us your vision, the main milestones and your provisional planning.
Send us any documentation, specifications or demo links that allow us to understand your needs.
A meeting will be organized with our sales team and technical and production department.
DEFINE
Our team of consultants will define with you the best team to meet your needs.
We define together the right team size and precise the tech stack of your project.
During this phase we will also define the roles of everyone involved into the project.
SELECT
We will present you our developers that match your requirements to compose your team.
Individual interviews of developers will be organized with you and your technical team.
LAUNCH
Your team is ready, we can start the development of your IT projects.
Our technical and production department will follow closely your team.
Even if you communicate every day with your team, we send weekly report.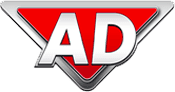 " Congratulations to the teams who developed our national telesales tool! The utilisation rate and the simultaneous number of connected users have been the best proof of the quality of the developments. "
Nicolas Touchant Sales Efficiency

" We trusted Bocasay for this first world app, which aimed to transform the evaluation of the training of specialists in Anesthesia-Resuscitation into a social network. Quality of the development and immediate answers to our requests that makes us strongly recommend them. "
Pr Didier Journois Anesthesia and Resuscitation Professor
Take a look on our case studies
DOWNLOAD
Our price list
You are just one step closer from optimizing the ROI of your IT projects.
download