Mauritius - Offshore IT Services Platform
Like neighbouring Madagascar, Mauritius has an attractive IT sector and a growing pool of local talent. The number of graduates from IT schools is growing continually, and the island-state is one of the most high-potential economic growth destinations of the Indian Ocean.
For that reason, this year we chose Mauritius as a location for a new digital service center to answer the growing needs of our customers and future customers.
Mauritius provides perfectly anglophone and francophone IT profiles with strong, full-stack, front-end and back-end technical skills. And to top it all off, the island's location means there is little time difference with western Europe.
This configuration embodies an ideal balance between reasonable costs and high quality IT developments, and will especially suit companies that are looking IT teams that can work in parallel time schedules to their own operations in Europe. 
You can now visit us at 51A Rue du Savoir in CyberCity Ebène or call us at +230 463-2686.
We'll be happy to show you around and discuss our future collaboration.
Looking to strive your next IT project?
Let's meet up to find how we work.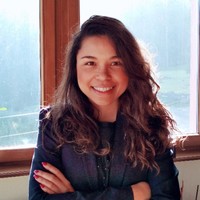 By Cathy
Chief content officer
Get our free eBook
Curious and eager to learn more about offshore IT development? Our eBook is made for you.
Get the ebook