Antananarivo - Offshore IT service center
Antananarivo, the capital of Madagascar, is one of the largest islands in the world. It has been experiencing - for several years - an infatuation with entrepreneurial development in digital domain.
Created in 2013, this is Bocasay's first offshore service center. Being a key player in the region, Bocasay Madagascar brings together the best computer engineers in the country. With only 1 hour of timezone difference in comparison to France during the summer and 2 hours during the winter, Madagascar is the ideal French-speaking country to outsource your IT development.
You can visit us at Lot II Y 53 L, Antanimora, 101 Antananarivo or call us at +261 (0)34 20 740 25.
Bocasay is a member of the Antananarivo French Tech
Looking to strive your next IT project?
Let's meet up to find how we work.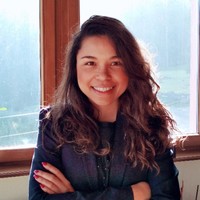 By Cathy
Chief content officer
Get our free eBook
Curious and eager to learn more about offshore IT development? Our eBook is made for you.
Get the ebook