What is WordPress ?
Wordpress is a free CMS software created in order to facilitate the creation of a website, while offering simple and intuitive administration optimized for natural referencing (SEO). A quarter of the world's websites use WordPress technology.
It's the most powerful tool in the domain of personal publishing. WordPress was designed to make the online publishing experience as pleasant as possible. It uses PHP and MySQL technologies.
What is a CMS ?
A CMS (Content management system) - or (un système de gestion de contenu) in French - is a free software that allows easy website design and updates.
This solution can be upgraded through the installation and development of customizable units. Our team is able to develop specific plugins according to your functional constraints and requirements.
We recommends WordPress for multiple reasons:
Free: a widely distributed open source technology that allows you to not be held captive by your developer.
Scalable: many functional extensions are available to adapt the tool to your needs.
Simple: an ergonomic design and functionally recognized for how it allows the greatest number of users to operate safely on a site.
Efficient: it can suffice for a simple blog or some of the biggest sites out there.
Looking to strive your next IT project?
Let's meet up to find how we work.
How does WordPress work?
WordPress provides a simple and effective website management system.
Its major assets lie in:
Easy update of any type of content using text editor (WYSIWYG) that allows for an easy processing of content.
A back office that's very easy to use.
Simplified back office user rights management.
An almost inexhaustible source of graphic themes of very high quality.
Open source and flexible
This tool is fully configurable and is easy to upgrade. Many updates are made regularly.
Large number of themes
A wide range of ready-to-use themes and styles are available. It is also possible to create your own themes and share them with the community of users and contributors.
User management is simplified
Natively, WordPress uses a rights management system that defines roles for different users of the back office. Thus it is possible to modify to very easily the level of rights accessibility of the administrators.
An inexhaustible source of plugins
The extensions (plugins) are numerous. The plug-ins allow to complete the basic functionalities provided by the tool. The most used are among others:
Akismet: identifies unwanted comments and classifies them in a separated spam section. It is installed by default, but you have to make the decision about whether to activate it or not.
Broken Link Checker: detects all broken links on the site.
Google XML Sitemap: Generates a site sitemap for Google to help categorize it for search engines.
Yoast SEO: allows you to set the necessary tags for good SEO on Google: title, meta description etc.
ShortPixel Image Optimizer: speeds up the display time of pages.
MailChimp for WordPress: allows you to use the Mailchimp newsletter tool on your WordPress site.
Respect for web standards
Web developments made with WordPress are guaranteed to have an optimized responsive website for all types of screens: desktop, mobile, tablet. The site will be supported by many web browsers.
Google friendly
WordPress is a CMS that has been designed to be well-positioned in Google's search results within hours of going online, thanks to the optimization of its structure: tags, URLs, links etc. The generation of clean URLs (permalinks), image optimization, meta tags and the YOAST SEO plugin are all built for optimum search engine visibility.
The customizer – build a custom appearance
You can now change the appearance of your WordPress application and save your changes as a draft before publishing. Then you can distribute the new graphic suggestion to your employees and collect their opinions before putting it online.
More importantly, for one-time events, for example, you can schedule the exact date and time when you want your appearance changes to appear online.
All unpublished changes can be archived and accessible at any time.
Widgets
Gallery widget: You can add an image gallery in the sidebar or in the footer.
Text widget: short codes are interpreted automatically (no more line of code to be inserted in the theme) for setting up a contact form, for example.
Video widget: it plays a wide variety of video platforms, hosting video from anywhere: YouTube, Vimeo, DailyMotion etc.
Another improvement is that now the main menu of the site is kept when changing theme. Before it was necessary to reintegrate all the tabs of its menu, but now the menu is saved.
Code editor
WordPress code editor has been significantly optimized.
It now displays syntax highlighting as in any code editor: SublimeText, Notepad ++, Komodo etc.
This boost makes it easier for developers to edit their WordPress theme.
On the same page as the code editor, a visual of the theme folders used also appears which makes it easier to find and to go directly to another theme folder, without having to close the window.
Finally, each function developed now has a link to documentation.
However, we advise you to use the WordPress code editor to only make slight changes. In fact, it is recommended and safer that you edit your code on your own editor to avoid any unpleasant surprises.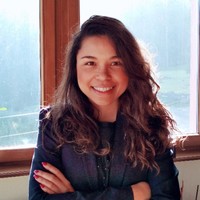 By Cathy
Chief content officer
Get our free eBook
Curious and eager to learn more about offshore IT development? Our eBook is made for you.
Get the ebook