Belgium: A Rising IT Development Hub in the Heart of Europe
Over the last several years, the center of Europe has established itself as a technology hub to be reckoned with.
When people think of Belgium, a wide range of associations and images spring to mind: 'Europe' tends to be a major one, and so do beer and moules-frites – the Belgian nation's favorite delicacy.
However, the multicultural center of Europe has also been quietly building a reputation for something more than just politics and food: innovation.
In this article, we'll be taking a look at some of the exciting developments that have shaped Belgium into a rising technology hub in the heart of Europe – and why Bocasay has chosen it as the newest location to establish one of our development centers.
Belgium: All the ingredients for innovation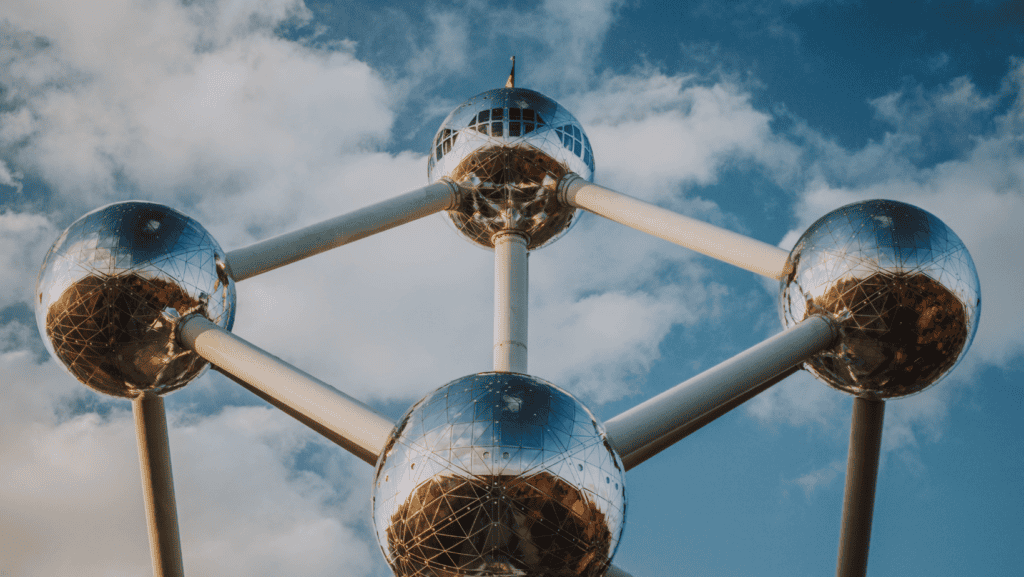 Belgium blends the old with the new like no other
Belgium is part of the vibrant Benelux region, comprised of Belgium, the Netherlands and Luxembourg. It has long been a center of global trade and commerce that has turned this country of 11.5 million people into a vibrant melange of different cultures – and a central conduit of trade entering the EU through its bustling port of Antwerp.
The country's location at the center of European power – with a long tradition of fostering business – has also left it with a well-educated and open-minded population that has a passion for finding new ways to approach the world's challenges and opportunities.
The new Bocasay office in Brussels naturally offers software development services, as well as web and mobile application development.
B2B Powerhouse
Over the last decade, Belgium's start-up scene has experienced an impressive expansion, and that's largely to do with the focus of many of its tech companies on offering solutions for other businesses.
Indeed, Belgium's startup scene is interesting in that is largely B2B driven. In fact, at 76%, Belgium has the highest number of B2B scale-ups – companies that have developed to the point where they are ready for significant expansion – in the whole of Europe.
As a country that lives and breathes globalization – an international perspective is written in the DNA of Belgian start-ups. A proliferation of Software as a Service (SaaS) startups like Soda and Showpad have put Belgian start-ups on the map when it comes to providing businesses with new and exciting ways to understand and use data for optimizing operations and sales.
Although investment from tech companies in the country is still far behind the major players such as the US, France, the UK and India, it is catching up. Indeed, Startup Genome's Global Startup Ecosystem Report 2020 identified Brussels as one of the Top 30 rising tech ecosystems on the planet.
Brussels: A bright new node in the global tech city network
San Francisco established a reputation as the center of large global tech companies that have managed to disrupt – and get rich from – the ways of doing business we have taken for granted for years.
Bangalore established itself as a global development hub that not only provided the development talent that has fuelled the rise of companies around the world – but is now starting to produce its own globally-competitive businesses too.
Bocasay Brussels offers the recruitment of talented developers in many technologies: .NET, Java, Angular, Node.js, Android, Python, PHP etc.
Oslo has emerged as an eco-technology hotspot, while Shenzen's technology industry is developing the devices that will power our future world.
So, what is Brussels bringing to this vibrant and diverse global tech industry?
Diversity
Let's start with one of the main ones: Brussels is home to people from over 180 nationalities who speak over a hundred different languages. The majority of people in the city have been born somewhere outside of Belgium. These stats make the city the most diverse and multicultural in the world – second only to Dubai.
Innovation is all about finding solutions to the people's problems – whether they know they have them or not. Having a diverse group of people concentrated in one place provides an unparalleled power to start-ups that can draw on backgrounds and experiences from across the world to develop new solutions.
Power
Although Brussels is a relatively small city by European standards, it – and Belgium in general – punches above its weight. As the location of the EU Parliament, Commission and Council, the city is driven by a regional and international perspective that aligns with the borderless dynamics of the technology industry.
Dynamic business environment
Belgium has long been a center of commerce, and the idea of forging new paths through innovation is firmly embedded within the business culture. As a result of its business-friendly economic policies, its large pool of development talent and access to international market, the start-up scene has been growing significantly over the last years.
Belgium's small size and international character make it the perfect place for companies to test new products – and to hire talent.
And it's not only start-ups and development companies that have made Belgium their home – large global brands such as General Electric, IBM, Toyota and Microsoft have also made Brussels their home base as a result of its central location in Europe, its status as the center of the bloc's political decision-making, and its dynamic, business-friendly economy.
But it's not only Brussels that is making waves in the Belgian and broader European tech scenes.
Smaller cities such as Ghent, Antwerp and Leuven have also emerged as hubs of innovation.
Indeed, the ancient university city of Ghent is by many measures the start-up capital of Belgium, and is responsible for the bulk of venture capital investment in burgeoning new tech companies in the nation.
In particular, Ghent is excelling at producing Fintech start-ups that are optimizing the way people and businesses manage and use their finances, as well as creating some interesting Mobility as a Service (MaaS) concepts for optimizing travel, commutes and access to services.
Over the last two decades cities from San Francisco to London, Copenhagen to Barcelona or Bangalore to Shenzen have established themselves as global tech hotspots.
These global powerhouses have all carved a place for themselves in the increasingly interconnected global network of tech hubs in different ways.
And now, we're looking forward to being part of Belgium's journey in shaping the future of technology too.
Do you have a new software project you want to develop? Get in touch to find out how our development teams in Belgium, France, Madagascar, Mauritius and Vietnam can help your business turn it into a reality.