Your tailored mobile application
Rely on our expertise to deploy your mobile strategy. We will accompany you on the design, development and deployment stages of your mobile project. The ease and speed of navigation on smartphones has turned mobile into an indispensable tool of the modern world, and as such it is also a very valuable communication channel, both for users and for companies. In a world where the use of mobile has surpassed that of desktops, we offer the following mobile services:
Native application development: iOS and Android,
Back-end development: back office and API.
We develop your mobile application or your mobile site in response to the highly mobile-savvy expectations of your users. They expect a pleasant experience, not to mention successful ergonomics and regular and innovative updates. In terms of the mobile, the user's experience must always take center stage, with the application's success relying on simplicity and ergonomics for a successful mobile experience.
At Bocasay, you can begin your mobile project in less than a month.
Our pre-sales consultants will give you the advice you need to settle on the best approach in terms of your mobile strategy.
 The test phase of your application is of paramount importance; it is key. We perform User Acceptance Test (UAT) phases on user samples so that you can collect user feedback early enough, as this will be critical for the acceptance and success of your application, once it has been deployed on the market. Mobile website, mobile applications (iOS, Android, Multiplatform),
Progressive Web App (PWA)
– our consultants will give you advice on the best choice to be made.
Looking to strive your next IT project?
Let's meet up to find how we work.
Towards the success of your mobile strategy
The initial questions you need to ask yourself when you begin a mobile application project are: Who is your target audience? What kind of devices do you want this mobile application to work on?
 If you choose to develop your application for Apple or Android, it means you need to consider that these two approaches are different in terms of technology, design and mobile marketing. The general concept of the application will depend on the operating system which is chosen.
Why choose Bocasay ?
Implement your mobile developer team in less than a month.
Present a first version of your mobile app after a few weeks;
Take advantage of our very competitive rates.
Make the most of the great experienced profiles offer by our service center in Vietnam, Mauritius or Madagascar.
Implement your mobile strategy quickly and gather early feedback from your target audience.
Get access to talents capable in a wide range of technologies.
Get access to proven expertise on more than 120 projects that are posted online.
Familiarize yourself with our profiles
that could be your dedicated team for your mobile project.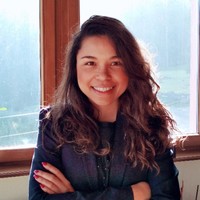 By Cathy
Chief content officer
Get our free eBook
Curious and eager to learn more about offshore IT development? Our eBook is made for you.
Get the ebook