Main features of Magento
Magento is an open source e-commerce content management software created on the basis of the Zend Framework in 2008. The latest Magento version uses Symfony technology. The vocation of Magento is to enable companies to build their own medium to large e-commerce sites. This technology has been designed for high traffic sites that offer large product catalogs.
Magento is intended for all e-merchants. However, it should be noted that the implementation of this technology is not within the scope of beginners. To create a viable and scalable e-commerce site with Magento, you need to have advanced technical skills.
Native features
Natively, Magento offers elaborate features that meet a large number of e-merchants' needs. The ability to customize is rich.
Product Catalog Management
The product catalog management system is both flexible and powerful, and fully meets the needs of companies with a large product range.
The structuring of the product characteristics is very fine and offers a wide range of possibilities: promotion, purchase setting, sorting, filter, etc. The tool is very flexible and allows, among other things without development or site breaks, to modify offers, to add new ranges of products, and to optimize the display of products, etc.
Looking to strive your next IT project?
Let's meet up to find how we work.
Marketing and Sales Promotions Modules
Commercial animation is the vanguard of an e-commerce site. The personalization of promotions has no limits; they are customizable by brand, by category, by the site (or store), or by a group of customers, etc.
Examples of possible actions:
Percentage discount from X € basket
Price step by quantity
Discount on shipping costs
Price according to the type of customer
There is also the possibility of linking products together: displays of related products, cross selling or incentives.
Our collaborators realize web applications in Magento in our offshore web agencies. Discover our client cases in offshore development.
Multilingual management
Multi Sites, Multi Views, Multi Languages ​​and Multi Currencies: Magento allows you to manage separate websites managed by a single back office. Each site can be dedicated to a specific area and can have its own view, language and currency.
Modules Dedicated to SEO optimization
All site content is used by SEO tools integrated into Magento. These modules treat the content of the site to optimize it for the indexing pages in search engines.
Manage URL rewriting and redirects. These are the type of elements available for optimizing SEO: keywords, Meta description, title, and titles are customizable on each page of the e-commerce site. The Site Map is also automatically generated.
Customer Service Module and Complete Customer Area
From the back office interface, the administrator can manage an end-to-end client account. They have control over customer information, management of customer (creation, modification, deletion), the management of customer orders (creation, modification, deletion), and the management of returns, refunds, assets, etc.
Other available native features include:
Site Administration
E-commerce features
Payment module
Transport monitoring tool
Themes are responsive
Plugins
Affiliation management
Sponsorship management
Customer loyalty management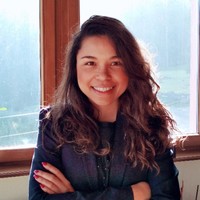 By Cathy
Chief content officer
Get our free eBook
Curious and eager to learn more about offshore IT development? Our eBook is made for you.
Get the ebook