Tips for preparing your remote Design Sprint
The goal of this article is present some of the best ways to prepare a Design Sprint with team members who are not physically located in the same location – in other words, remotely.
Design Sprint: Definition Reminder
A little clue as to what a Design Sprint entails.
Before getting into the details, let's quickly recap why Design Sprints are so popular with product managers, designers and anyone else in the business of problem solving and innovation. Short answer: their fast results!
A Design Sprint is a creative process that relies on a time constraint. In general, it's five days, at the end of which the five stages of design thinking are meant to have been implemented. These are:
Step 1: Understand.
Step 2: Sketch.
Step 3: Decide.
Step 4: Prototype.
Step 5: Test.
Since the creation of this working approach by Google Ventures and the release of the bestseller "Sprint" by American author Jake Knapp, many companies and agencies have sought to integrate Design Sprint into their design methodology. Google, Airbnb, Uber, and Lego, to name a few, have all integrated Design Sprints into their workflows to quickly produce, prototype, and validate ideas.
Ideation is also a buzzword in the approach. Ideation refers to the creative process of producing, developing or communicating new ideas.
The Design Sprint: how to quickly go from an idea to a validated prototype
How can you be sure you're designing the right thing before investing a lot of money to build it and then potentially realizing that the "thing" you've designed is irrelevant or inappropriate?
The Design Sprint has been created to help these types of questions.
How can we make safer product decisions?
The Design Sprint is a game-changer.
But then, how can you go about organizing a Design Sprint that involves people scattered in different places? After all, working remotely has now become the norm rather than the exception for many companies around the world.
First, it might help to know what you're up against.
The challenges of a remote Design Sprint
Time zone differences and team availability
It's difficult to program and align teams remotely over long periods of time. Indeed, the sprint requires intense work sessions over fairly extended periods.
So, it's important to carefully coordinate the working hours between different geographic locations.
Low team engagement
In a classic sprint, a team will be working together in the same physical space, so it's easier to keep them focused and engaged. When your team is remote, the situation is different, and communication needs to be maintained through technological tools, such as Slack, Zoom, Teams.
Maintain team engagement through online messaging tools.
Communication and efficiency issues related to technology.
Use video conferencing tools.
A broken internet connection, low battery AirPods and unreliable microphones can hijack your remote session.
When working from a distance, things can get messy faster than you think – if you don't plan for proper organization ahead of time.
Let's take a closer look at some of the key components and practices for a successful remote Design Sprint.
The keys to excellent preparation for a remote Design Sprint
Below are some of the ingredients for good preparation of a Design Sprint.
The complete preparation program for your remote Design Sprint
The best way to set up a Design Sprint for failure is to neglect the preparation phase, especially when you're facilitating a remote session. We know that a sprint is meant to speed up ideation, prototyping, and testing, but while some may view this upstream work as counterintuitive, in our own experience it is a crucial component of a successful sprint.
Contextualize the problem
Once you've settled on pursuing a Design Sprint, it's important to familiarize yourself with the issue you'll be trying to solve. Talk to the key stakeholders, find out who will be responsible for what on the team, and what impact each person will have on achieving the goal. This will help you choose the right people for the sprint and better prepare for the session.
Creating your "Design Sprint" team
The goal of the Design Sprint is to get the right people to focus on a specific problem and develop solutions. Choosing the right people for your team is essential and will ensure the success of your Design Sprint. You will be looking to build a team of five to seven people, including yourself. Typical profiles of a Design Sprint team include:
Decision maker
Marketing specialist
Designer
Ad specialist
PR
Facilitator
This would be an ideal mix for a Design Sprint team, but you can of course adjust the roles to suit your specific needs and the issues at hand.
Call scheduling
Aligning schedules is crucial with remote teams. We can all agree that having people wake up at 5 a.m. or stay up until 11 p.m. is probably not good for anyone. Along with telling people when you'll need them, it's also important to let people know how long you'll need them for. Use a Doodle to schedule sessions.
Here are a few examples of combinations that can be used for the start of common schedules. We use these a lot at Bocasay when working with people from our various development centers around the world:
10 a.m. in Paris / 1 p.m. in Mauritius / 12 p.m. in Madagascar / 4 p.m. in Ho Chi Minh City
9 a.m. in Paris / 12 p.m. in Mauritius / 11 a.m. in Madagascar / 3 p.m. in Ho Chi Minh City
8 a.m. in Paris / 11 a.m. in Mauritius / 10 a.m. in Madagascar / 2 p.m. in Ho-Chi-Minh City
Create a "Design Sprint" folder
Once you have your dream team and your common work schedules in place, create a folder listing the structure of the Design Sprint. This is the basic, core document that should let all participants know what to expect. With it, they'll be able to gather:
A summary of the challenge that will be tackled
A reminder of the definition of a Design Sprint: it may seem unnecessary, but it's very useful for jogging memories;)
The Design Sprint calendar
A list of tasks to be performed
The distribution of each person's roles
Details and links to the tools used
Comments on logistics.
In short, everything you deem necessary for your team to have on hand at all times for moving forward in the sprint.
Framing the problem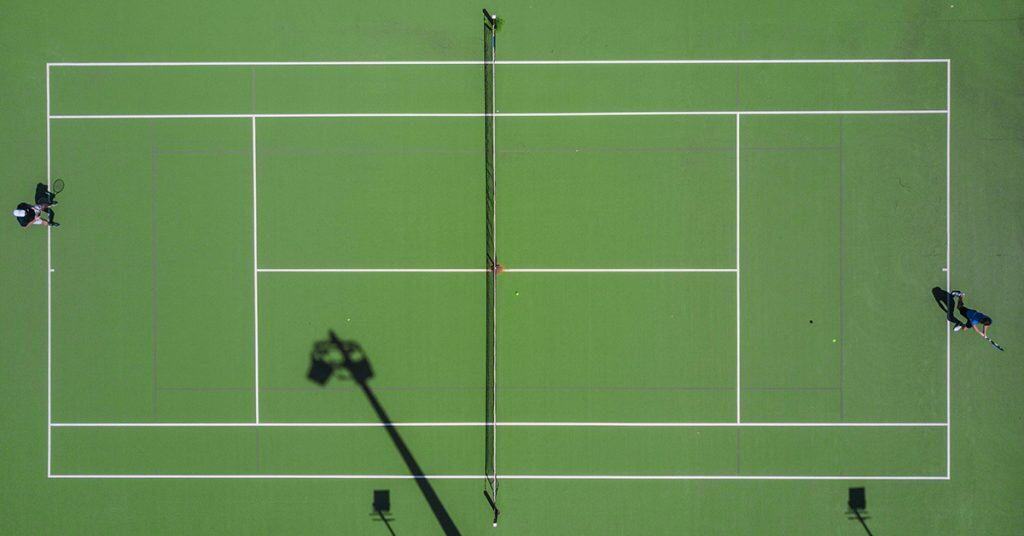 A problem that is poorly framed will set up the Design Sprint for failure.
Research is often viewed as a daunting and tedious process that does not bring immediate benefits. Problem framing is a crucial part of any Design Sprint prep, and involves doing just enough research on the problem you are trying to solve, such as:
Talking to key people
Examining data or analyses, and
Depending on the type of problem, conducting audits or interviews to find out as much as possible about the problem.
Completing these steps will help you establish a proper foundation before embarking on a Design Sprint, and getting everyone to agree on its objectives before it begins.