E-commerce: how to attract more potential buyers to your site
Is your e-commerce site not selling enough? Are you looking for new ideas of how to sell better and more on your e-commerce site? This article is designed to give you a little helping hand, so that your efforts to increase revenue from online sales do not go to waste.
You are probably familiar with the age-old claim: "Send the right messages to the right prospects at the right time and you'll generate more income." Still, it's always easier said than done. Let's explore a method that will allow you to take your e-commerce site to the next level.
First of all, it's good to remember that the essence of the success of your e-commerce site's marketing strategy lies in knowing your potential customers:
What level are they at in the buying journey?
What are their main problems or goals?
In what ways are you going to solve their problems or help them reach their goals?
When you've answered these questions, you'll have a good idea of how to convince potential buyers to buy from you and/or use your services.
Creating an e-commerce sales funnel for your online store will help you to:
map the precise route that the buyer will take
identify what you need to put in place on your site at each stage
You have to be reasonable and realistic: not everyone who has heard of your brand will magically turn into loyal customers.
Smart Insight, a data collection solution for marketers, found that on an average e-commerce site:
43.8% of visitors consult the product page,
Only 3.3% of them end up making a purchase.
Your goal, therefore, is to optimize your marketing at every stage of the funnel to ensure that you move as many users as possible to the next stage. You need to make sure you're losing as little visitors as possible at each stage.
The ecommerce conversion funnel has four stages:
Sensitization.
Consideration.
Decision.
Loyalty.
We've previously written a very nice article on how to take the conversion funnel into account with a landing page.
Now let's take a look at how to optimize each step of the ecommerce funnel, and how to get people moving forward using actionable strategies and examples of what's already happening in the market.
Step 1: Find a place to educate your audience about your products
Use Facebook Ads to Get Targeted Traffic
With over 2.8 billion monthly active users, Facebook is the perfect platform for building awareness of your brand.
With Facebook ads, you can quickly build brand awareness and attract highly targeted visitors to your e-commerce site. Facebook ads come in many different forms for meeting your conversion goals.
The best part is that there are no limits to use of the platform.
Best Practices for creating Facebook Ads.
1.Communicate your value proposition
Now is the time to get your key message out:
What is your promise?
How are you convincing the user to buy your products / services?
What sets you apart from others on the market?
Only with a clear value proposition will you be able to get people to want to buy from you. Use Facebook ads to communicate this.
Display your product categories
Another way to build awareness of your brand is to simply explain what customers can find in your online store.
It is not possible to list all the products you offer, but you can group them under brand names, categories or even ranges.
With Facebook carousel ads, you can display multiple products in a single ad and help users learn more about your product line.
Promoting sales and special offers on Facebook can be beneficial at several stages of your funnel.
One of the ways to get users' attention at the awareness stage is to offer introductory discounts.
The awareness phase is where you need to avoid overly-aggressive selling, as well as overly-intense product promotion.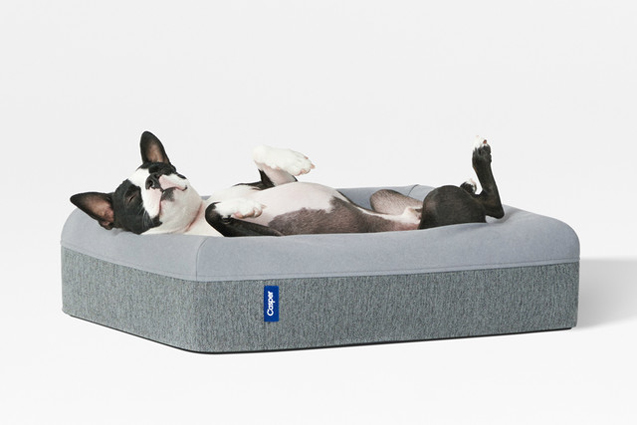 Let's take the example of Casper, the memory foam mattress specialist, which achieves this step in a very clever way. Instead of promoting their bedding products in an advertisement, Casper redirects visitors to a blog post on dog sleep.
If the content resonates with the user, there's a good chance they will click on the link and visit the site.
And here's what they see when they click on the ad: they're redirected to the Casper site and find some content about having pets in your bed. But Casper skillfully incorporates promoting their products through their content.
Now that the reader is familiar with the Casper brand and is interested in the topic, they may want to take a look at their products too.
Step 2: Make Your Visitors See What You Offer
You've managed to get targeted traffic to your e-commerce site through organic and paid channels (natural referencing and sponsored referencing).
You're now talking to people who know your brand and are interested in what you offer. You piqued their curiosity, aroused their interest and now they're paying attention to you.
They browse the pages of your products, where you've converted them into subscribers: newsletters, email lists, etc.
At this point, consumers may be interested in what you're offering, but have yet to express a clear intention to buy from you. Your goal now is to get them down the conversion funnel and help them take the next desired action, like adding a product to their shopping cart or to a wishlist.
At this point, you need to expel all doubts from your visitors and make it easier for them to take the next step.
Start promoting your content and products in a subtle way through email marketing and persuade site visitors with compelling text and images.
Use social proof on whatever channels you have at your disposal.
Definition of social proof
Social proof is a concept in social psychology that states that an individual who is hesitant, who doesn't know what decision to make or what behavior to adopt, will tend to follow the behavior or point of view of other people.
Social proof works at every stage of the sales funnel of an e-commerce application and is a particularly formidable tool for convincing visitors of the quality and credibility of your e-commerce site.
Social proof has many uses across different channels. Here are some of the best ways to leverage it for moving users through the funnel:
Customer reviews.
Highlighting photos or videos of your customers using your products.
Customer testimonial email campaigns.
Remember to encourage your customers to share this feedback with you, which you can then use to build trust among others.
In a future article, we'll be detail steps 3 and 4 of moving a user through a purchase funnel:
Step 3: How do I trigger the buying switch on visitors to my site?
Step 4: How to retain customers and make them keep coming back to buy products.
Do you have an e-commerce site to develop? Let's discuss your project: our teams will guide its realization from A to Z: from design, to development, to uploading and launch.